What is a Financial Adviser Representative and What Financial Consulting Services Do They Provide?
By: Financial Alliance In-house Experts
Blog, Estate Planning, Investment Planning, Retirement Planning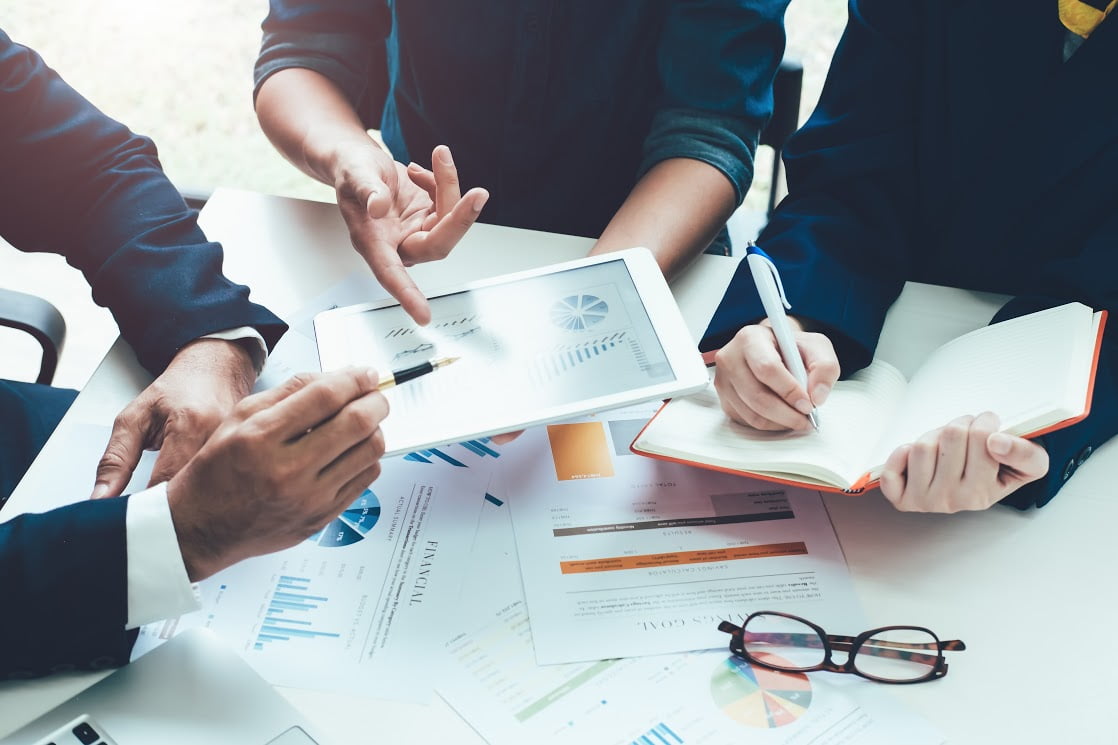 Any money-savvy individual would appreciate a good professional opinion when it comes to their finances. Obtaining advice from a financial advisory professional can be extremely helpful to those looking to grow one's wealth, make wise investment choices and save for one's future. In these cases, engaging a financial adviser representative who offer a wide suite of financial consulting services for you can be the best option.
In Singapore, a financial adviser is governed by the Financial Advisers Act ("FA Act") and regulated by the Monetary Authority of Singapore. Under the FA Act, the "financial adviser" is the firm that offers financial advice.
On the other hand, a financial adviser representative is the individual who meets clients and provides them with professional financial advice. They are also known as "financial consultants". Financial adviser representatives will collect your financial data and analyse your financial situation in order to determine how you can best channel resources to meet your financial goals, and help you implement customised solutions which include investments (assets and income), insurance (protection against catastrophic expenses) and estate planning (asset distribution).
Here are some financial consulting services a financial adviser can provide.
Help you reach financial goals
A financial adviser representative will analyse your financial input and output. Based on your financial goals, he will make recommendations about the amounts you should save, spend and invest. These goals can range from owning property, financing your children's education, or even making large purchases.
Financial Alliance, being the largest independent financial advisory firm in Singapore, can provide a strategic suite of financial solutions based on thorough analysis of your finances, recommend the best steps to take and project realistic goals for you.
A financial adviser representative can recommend a diversified investment portfolio according to your risk appetite, advise you on a suitable allocation model to follow, and weigh risks against benefits to recommend the best steps to take. Good financial consulting services will be able to help you identify unsuitable investment choices and show you how to manage them correctly.
Financial Alliance can help you build an investment plan has a clear and stable structure to maintain financial security and advise you on more ambitious assets, helping you navigate the ups and downs of investments.
Many under-estimate the living expenses required to fund their desired retirement lifestyle and end up not saving enough for it. As a result, they end up suffering the consequences of inadequate wealth accumulation.
A financial adviser representative offers advice and solutions that build your wealth sustainably and support you in the long term and well into your retirement. Moreover, he can help you estimate the costs of your desired retirement lifestyle in order to come up with the best retirement plans.
 Heath and long-term care planning
Medical costs and insurance can add up to a huge amount of expenditure, and a financial adviser representative can help prevent these costs from creeping up on you. Financial Alliance's team of experts and their research have unearthed products with features suitable for different needs. Armed with this knowledge, your insurance coverage could be made feasible and affordable in the long run.
You have worked hard to earn your assets, be it in property, business, or other investments. You deserve to have these assets divided and distributed as you desire. Will writing can help you to be prepared when the time comes for your assets to be passed on. This is where financial adviser representatives from Financial Alliance can assist you. With your wealth distribution planned beforehand, you can rest easy knowing that your personal assets will be distributed according to your plan.
Good independent financial advice can promote better financial security for your life. It can help you avoid making financial mistakes, optimise your investments, and encourage the wealth accumulation in a feasible manner. A financial consultant in a reputable financial advisory firm will be able to devise for you a strategic action plan that will meet your needs, grow your wealth, and realise your goals.
---
Financial Alliance is an independent financial advisory firm that provides its clients with sound and objective financial advice to protect and grow their wealth. Providing top-notch services to both corporations and individuals, Financial Alliance is a trusted brand in Singapore and has been navigating its clients' financial future for 15 years. For more information about Financial Alliance, click on the
link
.
Stay up to date with the latest news and tips on wealth & finances by liking us on our Facebook page!
Important: The information and opinions in this article are for general information purposes only. They should not be relied on as professional financial advice. Readers should seek independent financial advice that is customised to their specific financial objectives, situations & needs.