How to Save Money in Singapore? A Short and Simple Guide
By: Financial Alliance In-house Experts
Blog, Saving Plan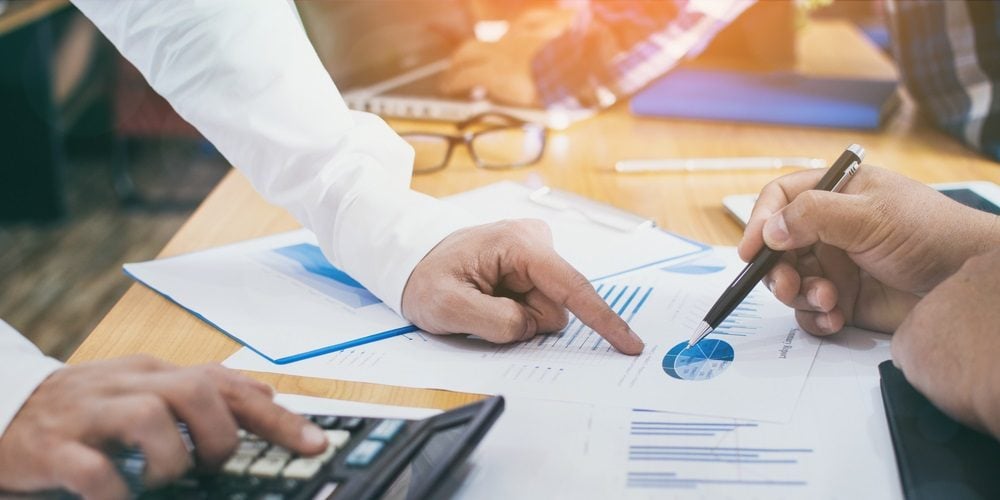 Saving money is like an adult-version of studying – you are disciplining yourself today for a better future.
Hence, it is important to learn how to save money in Singapore.
Yet, despite Singapore's renowned excellence in education, planning finances nevertheless proves to be anything but easy.
According to a survey done by the JobsCentral Group, 23.6% of the workers in Singapore spend most of their income on entertainment and approximately 60% save less than one-fifth of their monthly income.
Here are some suggestions on how to save money in Singapore which is tailor-made to suit individuals locally.
How to Save Money by Planning Patiently

It'd be great if we could flip a switch and change to 'money-saving' mode but alas, we're habitual animals, so the easiest money-saving method is to be patient with yourself.

Start by keeping track of your spending. You're likely to be surprised by some of your expenses when you realise that you're spending more than expected in certain areas.

From this good start, you can then plan to reduce your expenses.

Before you begin planning how to save money in Singapore, you must remember to be patient with yourself because going cold turkey will only trigger a fiercer bounce-back.

For instance, rather than walking 10 blocks to the local market, try starting by visiting the Fairprice Xtra at the other block instead of the Fairprice Finest at work.

Open a Separate Bank Account and Make it Inaccessible

To begin, simply open a second savings account and ask your employer to send your paycheque to that account instead.

Set the account to automatically pay for all your expenses first, then have it send a fixed amount to the savings account you are currently using.

You have now paid for all your bills, enjoyed additional interest (applicable to some banks in Singapore) and only have access to a limited entertainment fund.

Additionally, you should put the debit/credit card for your second savings account somewhere difficult to access.

For drastic measures, you could also cut the card in half to make it impossible to access the fund for entertainment purposes.

Note: Do remember to opt-out of internet banking options and/or set limitations so that you won't be able to transfer more funds to your first savings account.

How to Save Money by Using the 50/30/20 Rule

Under this rule, you should allocate 50% of your income for your general expenses, 30% to maintain your lifestyle, and 20% to fulfil your financial obligations.

Here are some examples of expenses in each category:

General – Medical insurance, food, bills
Lifestyle – Clubbing, cosmetics
Financial Obligations – Mortgage, savings

The gist of it is that, once your expenses from each category hit the limit, you have to stop spending in that category. For example, if 30% of your income is $700 and you've spent it all on by the second week, you'd have to wait until the next month before you allow yourself to spend on your lifestyle.

Note that this rule is flexible and you can tweak the percentage for each category based on your liking. For example, a fresh graduate may wish to recalibrate the rule and set aside 30%, instead of 20%, of his salary towards settling his education loans.
Conclusion
We hope this listicle helps you with your financial planning journey and have given enough help about how to save money in Singapore. Happy saving, everyone!
Do feel free to contact us if you need advice on saving plans. We are more than willing to help you achieve the financial goals that you have set for yourself.
---
Financial Alliance is an independent financial advisory firm that provides its clients with sound and objective financial advice to protect and grow their wealth. Providing top-notch services to both corporations and individuals, Financial Alliance is a trusted brand in Singapore and has been navigating its clients' financial future for 20 years. For more information about Financial Alliance, click on the link.
Important: The information and opinions in this article are for general information purposes only. They should not be relied on as professional financial advice. Readers should seek independent financial advice that is customised to their specific financial objectives, situations & needs. This advertisement or publication has not been reviewed by the Monetary Authority of Singapore.
鑫盟理财是一间独立的理财顾问公司,它为客户提供可靠客观的财务建议以保障并增长客户的财富。鑫盟理财致力于为公司和个人提供一流的理财服务,在过去19年为客户引领财务未来,在新加坡是一个值得信赖的品牌。若想获得更多关于鑫盟理财的信息,请点击链接
重要提示:本文中的信息和意见仅供一般参考之用,不应做为专业的财务建议。读者应咨询根据自身的财务目标,情况和需求而度身定制的独立财务建议。本则广告或文章未经新加坡金融管理局审查。