How to Plan Your Digital Legacy
By: Financial Alliance In-house Experts
Blog, Estate Planning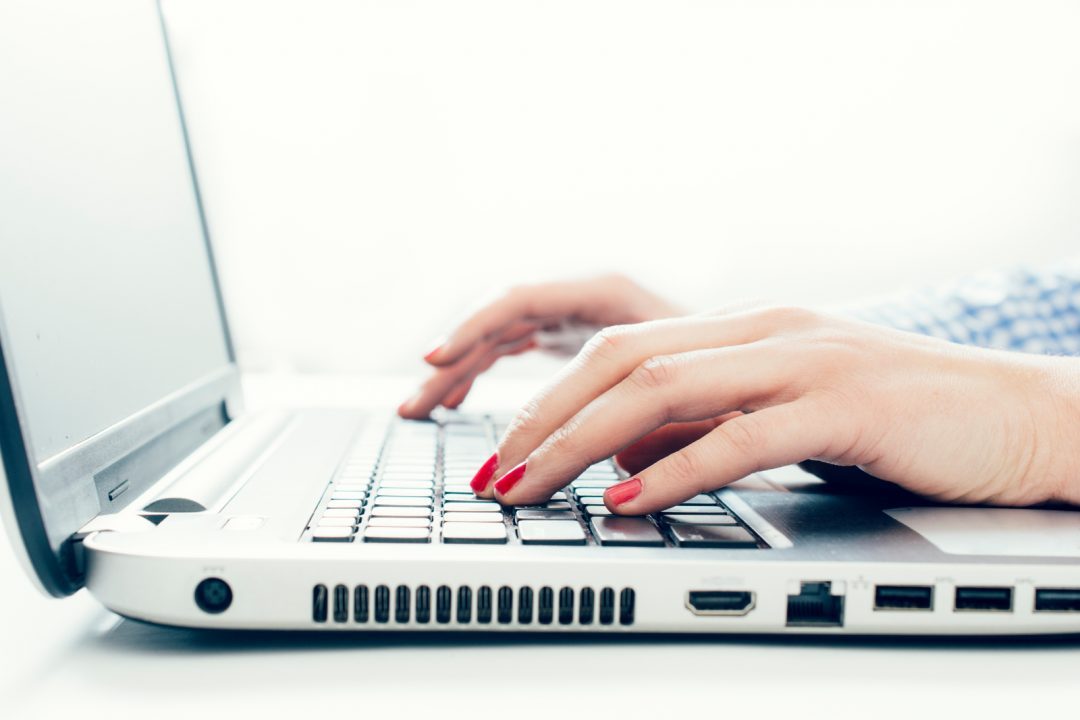 Contributed by Chua Chai Hoon, Consultant, Financial Alliance Pte Ltd
(The contributor can be contacted at chaihoon@fapl.sg)
Disclaimer: The information herein is for general information only and is not intended to provide legal advice on any general or specific matter.
---
Most of us will have an inventory of Digital Assets if we own a mobile or computer. For some, your entire life may revolve around the social media. Digital assets such as photos, videos, e-books, blogs, emails, chats, game tokens and cryptocurrencies possess significant sentimental or financial values in today's digital world, and their significance can only compound in the years to come. Thus, it is important to plan for the "just-in-case" scenarios- Death & Mental Incapacitation.
There have been numerous cases across the globe where families face difficulties in accessing the digital assets upon a loved one's death/incapacity, causing much distress and frustration. Some years ago, Germany's Court of Appeal ruled against the parents of a teenager who took her own life. They were seeking to access her Facebook account in hope of finding answers to the question "why". The entire legal ordeal lasted more than 6 years – just imagine the anguish endured by the parents in their quest for closure. Another heart-wrenching case involved a mother in Ontario taking on Facebook and Google for answers in her adult son's mysterious death. It spanned over a few years and involved courts in Canada and the United States.
In the case of Rachel Thompson vs Apple, the widow fought Apple for 3 years to access her late husband's iPhone photos as Apple said it would only release the images under a Court Order. She won finally but not without suffering immense financial and emotional toll. In an interview after the ordeal, Rachel said "the battle to gain access to the images and videos on her late husband's phone contrasted with the easy transfer of his other assets and 'dragged out' the grieving process."
Tech giants value our digital footprints as they provide beneficial insights which fuel their sale of ad space. The ads that are eventually delivered to us are based on the tech platforms' detailed profiling generated by complex algorithms. While the tech giants are sparing no expense to focus on raising their marketing revenue, users like us are faced with a wide and disparate range of policies and practices to deal with our digital assets when we pass on.
As the tussle between privacy laws and inheritance rights continue, there is a need for more awareness and education on pre-planning for our digital assets.
How Can I Plan my Digital Legacy?
As a start, keep an Inventory of Your Digital Assets and list the types of assets, where they are stored online and the estimated financial value, if any. This list ought to be part of your Schedule of Assets after you have written your will. Have a chat with your adviser to understand the importance of a will instead of relying on intestacy laws alone.

Leave clear instructions with respect to the Assets: For each digital asset on the list, decide how you want your executors/trustees or loved ones to manage them in the event of Death/Incapacity. Be as specific as possible but be aware that password sharing is prohibited in most accounts. Your next-of-kin may unknowingly be in breach of privacy laws if the estate becomes embroiled in contentious issues.

Who Will Manage Your Digital Assets? Do Not assume your executors/trustees or loved ones are tech-savvy. Avoid conflicts and confusion by naming a digital executor as you spell out clearly who can—or cannot—access/manage your digital assets as part of your estate plan.
Several platforms have put in place provisions to allow users to dictate how their data should be managed after death. The provisions differ, so the listing below may be helpful if you intend to start planning:
Apple looks set to offer a new Digital Legacy program that allows the users to designate people as Legacy Contacts to allow access to their Apple ID account for important data and photos in the event of death.

An IOS 15 term states: "With Digital Legacy, you can choose to add one or more contacts to access and download certain data in your account after your death. If your designated contacts provide proof of death to Apple and have the required key, they will automatically obtain access to that certain account data and activation lock will be removed from all your devices. Thus, it is your responsibility to keep your Digital Legacy contacts up to date. "

There is a microsite for Legacy Contacts to request access to your account and devices after your death. The site is still a work in progress as of my last check when preparing this article in late September. It shall not be too long before the site becomes live.

Although Apple has for some time allowed requests to a deceased family member's account or to delete the account, the new digital legacy scheme is still important to streamline and simplify the process.
What about Facebook accounts? You can choose either:

Memorialised accounts are a place for friends and family to gather and share memories after a person has passed away. Memorialised profiles do not appear in public spaces such as in suggestions for People you may know, ads or birthday reminders. Memorialised accounts that do not have a legacy contact cannot be changed. An alternative for family/friends is to create a Facebook group to share memories of deceased.

If one chooses to permanently delete the Facebook account, all messages, photos, posts, comments, reactions, and info will be immediately and permanently removed from Facebook.

*Someone appointed via Facebook general settings to make decisions about the deceased's account once it is memorialised.
Instagram, although owned by Facebook, does not appear to have a legacy contact feature. So, the only options will be to delete or memorialise. Documentary proof of death and authority of legal representative will be required. A memorised account including its previous likes, followers, tags, posts, and comments cannot be amended.
Like Facebook, Google also recognises that users wish to control the fate of their accounts and profiles after death. It has a user-friendly tool/guide for the users to set up their what-if plan. Google's Inactive Account Manager allows account holders to decide whether to delete the account or pass (some) account information on to survivors after a period of inactivity.
LinkedIn's provisions are similar to Instagram's, with proper documents it will accept the legal representative's request to close or memorialise the deceased's account. Note that it can take up to 21 days to completely delete the data from the system. If we are not authorised, we can only report a member as deceased. Memorialized accounts allow a person's legacy to remain on LinkedIn after they have passed away. Once an account is memorialised, access to the account is locked. LinkedIn will not disclose any usernames or passwords to anyone, including family members, under any circumstances.
The list above is by no means exhaustive, but it serves to highlight the tools available for the platform users who wish to plan in advance to potentially avoid the need to go to the court. Hopefully, the planning will allow a grieving family to avoid the lengthy and often costly process of getting a court order.
---
Financial Alliance is an independent financial advisory firm that provides its clients with sound and objective financial advice to protect and grow their wealth. Providing top-notch services to both corporations and individuals, Financial Alliance is a trusted brand in Singapore and has been navigating its clients' financial future for 20 years. For more information about Financial Alliance, click on the link.
Important: The information and opinions in this article are for general information purposes only. They should not be relied on as professional financial advice. Readers should seek independent financial advice that is customised to their specific financial objectives, situations & needs. This advertisement or publication has not been reviewed by the Monetary Authority of Singapore.
鑫盟理财是一间独立的理财顾问公司,它为客户提供可靠客观的财务建议以保障并增长客户的财富。鑫盟理财致力于为公司和个人提供一流的理财服务,在过去19年为客户引领财务未来,在新加坡是一个值得信赖的品牌。若想获得更多关于鑫盟理财的信息,请点击链接
重要提示:本文中的信息和意见仅供一般参考之用,不应做为专业的财务建议。读者应咨询根据自身的财务目标,情况和需求而度身定制的独立财务建议。本则广告或文章未经新加坡金融管理局审查。