Slaying the 3 Headed-Monsters of the Sandwich Generation
By: Financial Alliance In-house Experts
Blog, Family Income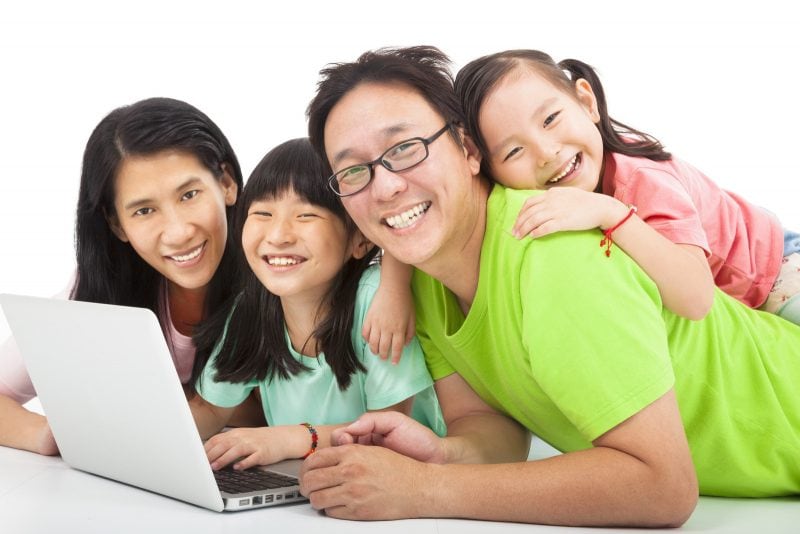 Contributed by Alvin Low, Associate Wealth Advisory Director, Financial Alliance Pte Ltd
(The contributor can be contacted at alvinlow@fapl.sg)
---
A growing number of Singaporeans and I suspect a large number of people overseas find themselves juggling the responsibilities of taking care of their aged parents and raising their own children. There is also the added responsibility of saving for one's own retirement. Truth is, membership to this "Sandwich Generation" is not voluntary, there are steps you can take to maintain your own emotional and financial health as you take care of your loved ones.
This phenomenon of the "Sandwich Generation" has arisen because more people are living longer and having children later. There are escalating and conflicting responsibilities that we adults must juggle. As such, it is not surprising that we are a highly stressed group of people. What can we do to slay this 3-headed monster of retirement, children's education and parents?
Taking Care of Our Parents

The best time to have a dialogue with your parents is before they need any medical care. This will help to ensure that our parents' wishes are upheld and reduce the chances of conflict from arising among siblings regarding physical and financial care.
Gain an understanding of your parents' financial situation, health and medical conditions and wishes regarding their care.
Organise all important documents such as insurance policies, property deeds, investments, wills and lasting power of attorney for easy retrieval and administration.
Ensure all wills, trusts and lasting power of attorney are updated such that their legal, medical and financial wishes can still be executed should they become incapacitated.
Do have a long term care and medical insurance policy in place.
Do research available eldercare support services in your area to alleviate your burden.
Enlist the help of your siblings and other family members. Have a prior discussion to decide who ought to provide care for your parents. Where possible, engage a professional geriatric care personnel to coordinate and oversee care.
Taking Care of Our Children Education

The cost of tertiary education is constantly rising. Taking the following steps can help your children reach their academic qualification and also maintain your financial well-being.
Start as early as possible to prepare for your child's education. Explore various endowments and investment plans to achieve the desired funding for their fees. Always attached a rider of payor benefit for any insurance plan taken up for your children.
Research any possibilities of financial assistance, grants, bursary, scholarships, edusave awards, low-interest loans, intern opportunities. Make this an important part of the tertiary education process as financial aid may vary from university to university.
Taking Care of Our Retirement

You must also take good care of yourself in order to care for others in the family. Make your own financial and physical health a priority.
Create a clear plan for your own goals and continue to invest in your future as you take care of your parents and bring up your children.
We must always be realistic on how much we can afford to pay for our children's education expenses and parents' eldercare. There are many financial assistance and community support programs for them, but there is very little financial assistance for your retirement. Will you enjoy your retirement or retire from your enjoyment?
Always have 3 to 6 months' contingency savings, avoid debt where possible or keep them low. Have a retirement plan in place and review your financial goals regularly with your adviser. It is always never too early to save as much as you can for the future. In fact, the older you are already knocking at the door of the younger you.
Do ask for help, as taking care of an ageing parent cannot be a one-person job. Do not neglect yourself or your family to care for an ageing parent. Having sufficient rest and time to yourself will help you go the distance for your loved ones. Remember, you cannot be there for others unless you are first there for yourself.
Navigating the "IF" in Life!
Alvin Low
---
Financial Alliance is an independent financial advisory firm that provides its clients with sound and objective financial advice to protect and grow their wealth. Providing top-notch services to both corporations and individuals, Financial Alliance is a trusted brand in Singapore and has been navigating its clients' financial future for 20 years. For more information about Financial Alliance, click on the link.
Important: The information and opinions in this article are for general information purposes only. They should not be relied on as professional financial advice. Readers should seek independent financial advice that is customised to their specific financial objectives, situations & needs. This advertisement or publication has not been reviewed by the Monetary Authority of Singapore.
鑫盟理财是一间独立的理财顾问公司,它为客户提供可靠客观的财务建议以保障并增长客户的财富。鑫盟理财致力于为公司和个人提供一流的理财服务,在过去19年为客户引领财务未来,在新加坡是一个值得信赖的品牌。若想获得更多关于鑫盟理财的信息,请点击链接
重要提示:本文中的信息和意见仅供一般参考之用,不应做为专业的财务建议。读者应咨询根据自身的财务目标,情况和需求而度身定制的独立财务建议。本则广告或文章未经新加坡金融管理局审查。