Common Issues Overlooked When Writing a Will in Singapore
By: Financial Alliance In-house Experts
Blog, Estate Planning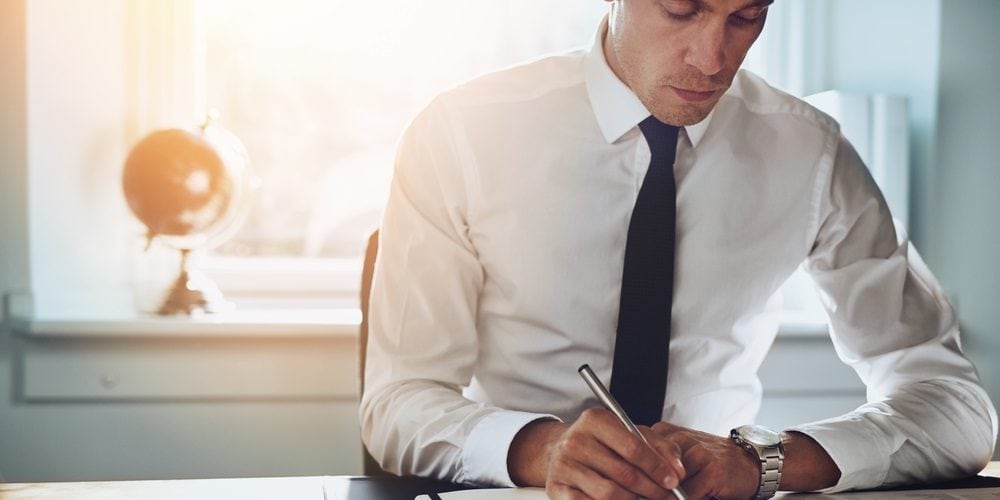 Contrary to popular belief, writing a will is actually more than just about money and more than just an optional exercise for the well-off dads and moms. It is also about ensuring that your loved ones – be they your children, parents, siblings, or even favourite charities – are taken care of with the finances and assets you bequeath to them, that you have named executor(s) to carry out your wishes and that your funeral arrangements are as you want them.
Writing a will, therefore, is more important than one may think. Below are four issues often overlooked when writing a will in Singapore:
1. Marriage
You may be aware that according to the legal system in Singapore, a will is revoked if its testator – the person distributing his/her wealth – gets married. What you may have missed out is that there are 2 exceptions to this situation:

a) The will is "made in exercise of a power of appointment". Here, the will remains intact and is recognised under the Intestate Succession Act.
b) The will is "expressed to be made in contemplation of marriage". Note that this will is recognised by the law regardless of the number of times the testator gets married. In other words, the will would still be applicable even if the testator gets a divorce and remarries in the future.
2. Joint Properties
Properties co-owned by two or more people are more complicated. Joint properties – such as joint bank accounts or joint house ownerships – are regarded as properties outside a person's estate. As such, joint properties cannot be distributed in a will and would go to the other joint owner.
Note, however, that a joint property is different from a property held as tenants-in-common. For properties held as tenants-in-common, the percentage owned by the deceased can be willed away to their beneficiaries. Hence, do remember to check the status of your property in Singapore before writing them into your will.
3. Valid Execution
There are many websites on the internet that provide users with guides to write their own will and it is true that one can pick up a pen and write their will all on their own. Such wills are still recognised by the Singapore court and the wishes would still be honoured – provided they are validly executed.
Yes, the lack of formality causes your will to be vulnerable to contest. In other words, your will may be disregarded and your assets may be distributed based on the discretion of the court rather than your wishes.
4. CPFs in Wills
Contrary to popular belief, CPF cannot be willed away. Instead, a separate nomination – known as the "CPF nomination" – needs to be done to distribute your CPF savings to your loved ones. As CPF is subject to CPF tax, it is advisable to seek professional advice such as Financial Alliance to minimise your costs and have your will done all in one go.
A will writing expert will answer your concerns and make sure the details you may overlook while writing your will are addressed. Your assets and loved ones' providence are at stake, getting reassurance to set your mind at ease in only natural.
What are your concerns and thoughts? Comment below and let us know!
---
Financial Alliance is an independent financial advisory firm that provides its clients with sound and objective financial advice to protect and grow their wealth. Providing top-notch services to both corporations and individuals, Financial Alliance is a trusted brand in Singapore and has been navigating its clients' financial future for 20 years. For more information about Financial Alliance, click on the link.
Important: The information and opinions in this article are for general information purposes only. They should not be relied on as professional financial advice. Readers should seek independent financial advice that is customised to their specific financial objectives, situations & needs. This advertisement or publication has not been reviewed by the Monetary Authority of Singapore.
鑫盟理财是一间独立的理财顾问公司,它为客户提供可靠客观的财务建议以保障并增长客户的财富。鑫盟理财致力于为公司和个人提供一流的理财服务,在过去19年为客户引领财务未来,在新加坡是一个值得信赖的品牌。若想获得更多关于鑫盟理财的信息,请点击链接
重要提示:本文中的信息和意见仅供一般参考之用,不应做为专业的财务建议。读者应咨询根据自身的财务目标,情况和需求而度身定制的独立财务建议。本则广告或文章未经新加坡金融管理局审查。