Time: The Long-Term Investor's Best Friend
By: Financial Alliance In-house Experts
Blog, Investment Planning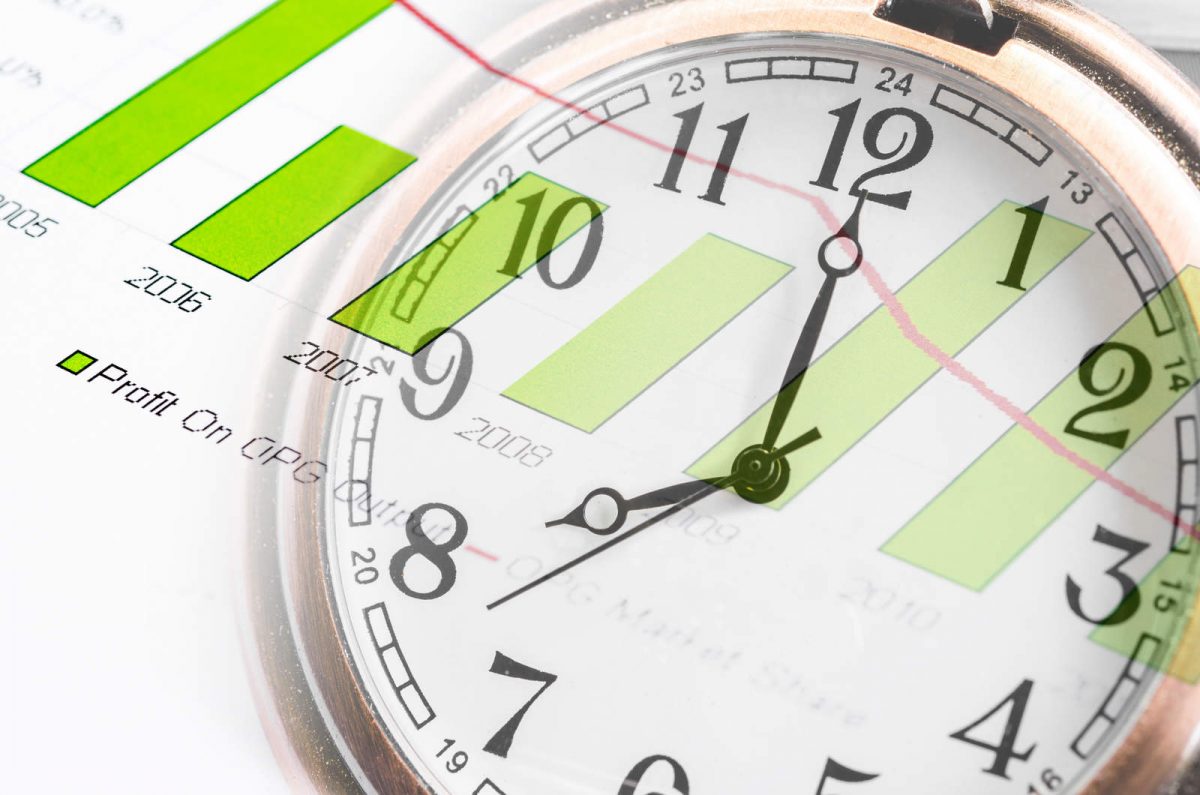 Contributed by Sani Hamid, Wealth Management Director, Financial Alliance Pte Ltd (The contributor can be contacted at sanihamid@fa.sg)
---
Ask any investor today which legendary investor they would like to emulate, and chances are they will say, "Warren Buffet".

Warren Buffet is widely deemed to be one of the best equity investors of all time. He is a long-term investor and is known for his "buy-&-hold" strategy rather than trying to time the market. In fact, he believes trying to time the market is a waste of time and hazardous to investment success. Underscoring this long-term view, Buffet famously said, "If you don't feel comfortable owning something for 10 years, then don't own it for 10 minutes."

So does the average equity investor adhere to what the legendary Oracle of Omaha says? Apparently in the 1960s, investors had an average holding period for stocks of eight years. In 2017, it was a mere 22 seconds[1]. Yup, you read that right – 22 seconds.

The problem nowadays is that even supposedly long-term investors adopt a short-term trading mentality. It is possible that the increasingly volatile nature of stock markets is making many long-term investors afraid to lose their hard-earned capital. This results in a mis-match as it pits an investor's long-term investment objectives against the short-sightedness arising from "greed" and "fear". Why don't we pause for a moment and break this "problem" down?

The first question we should ask ourselves is, "Should long-term investors be scared of market volatility?" Over the short term, markets can be volatile and dangerous – that's a fact. You could very likely end up losing money as you enter the market at the high and exit when prices are low. But this should not cause anxiety to a long-term investor.

Warren Buffet himself has this piece of advice for long-term investors:
"I would tell them don't watch the market closely…The money is made in investments by investing (as opposed to speculating or timing the market)…and by owning good companies for long periods of time. If they buy good companies, buy them over time, they're going to do fine 10, 20, 30 years from now."[2]

When investing long-term, investors have one of the greatest investment tools on their side: time. Time is an investor's best friend because, the longer an investment time period, the higher the probability that a portfolio will gain in value and also recover from any setbacks faced along the way. In essence, the ability to hold over an extended period of time allows an investor to ride through any crisis and benefit from the long-term growth of the economy. For example, if you had invested in the S&P 500 for any 20-year period after January 1990, there would not have been a single time (in blocks of 20-years) that you would have lost money (see Chart 2). However, based on a 1-year investment horizon, 21% or 1/5 of investments would have lost part of their capital (see Chart 1). Over longer periods of time, Point B (exit) is almost always higher than Point A (entry).
Chart 1: The Effect of Long-Term investing Coupled with Diversification
Chart 2
So, instead of worrying too much about how your investments are doing over the short-term and frequently checking prices (which will lead to irrational and emotionally driven investment decisions), you may want to pay heed to Warren Buffet's words of wisdom:

"I know what markets are going to do over a long period of time: They're going to go up. But in terms of what's going to happen in a day or a week or a month or a year even, I've never felt that I knew it and I've never felt that was important. I will say that in 10 or 20 or 30 years, I think stocks will be a lot higher than they are now."[3]

---
References:
1. https://www.fool.sg/2017/10/17/stock-market-investors-are-too-impatient/
2. https://www.cnbc.com/2016/03/04/warren-buffett-buy-hold-and-dont-watch-too-closely.html
3. https://www.cnbc.com/2018/12/17/warren-buffett-tips-on-how-to-invest-in-the-stock-market.html
---
Financial Alliance is an independent financial advisory firm that provides its clients with sound and objective financial advice to protect and grow their wealth. Providing top-notch services to both corporations and individuals, Financial Alliance is a trusted brand in Singapore and has been navigating its clients' financial future for 20 years. For more information about Financial Alliance, click on the link.
Important: The information and opinions in this article are for general information purposes only. They should not be relied on as professional financial advice. Readers should seek independent financial advice that is customised to their specific financial objectives, situations & needs. This advertisement or publication has not been reviewed by the Monetary Authority of Singapore.
鑫盟理财是一间独立的理财顾问公司,它为客户提供可靠客观的财务建议以保障并增长客户的财富。鑫盟理财致力于为公司和个人提供一流的理财服务,在过去19年为客户引领财务未来,在新加坡是一个值得信赖的品牌。若想获得更多关于鑫盟理财的信息,请点击链接
重要提示:本文中的信息和意见仅供一般参考之用,不应做为专业的财务建议。读者应咨询根据自身的财务目标,情况和需求而度身定制的独立财务建议。本则广告或文章未经新加坡金融管理局审查。