The Hidden Costs of Studying Abroad
By: Financial Alliance In-house Experts
Blog, Cash Management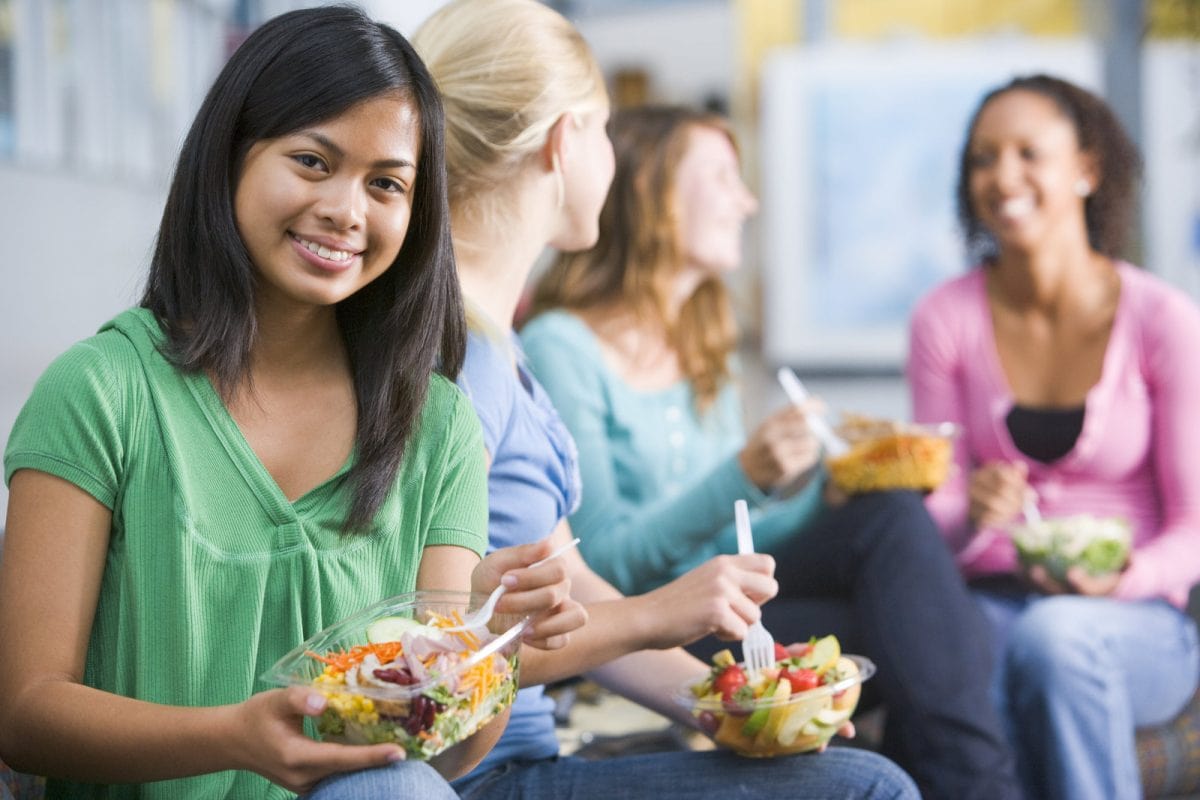 As students in Junior Colleges and Polytechnics in Singapore scramble to begin their university search and parents start to compile lists of the highest ranking schools, a nagging thought comes to many who are contemplating studying abroad: have we factored in all the costs?
An overseas education is something many dream of and work towards — both parents and children alike. For us Asians, the opportunity to study abroad is viewed as a long-term investment that leads to brighter, more successful futures. In fact, the Organisation for Economic Co-operation and Development (OECD) reports that students from Asia form the largest group of international students enrolled in tertiary education programmes.
It's easy to compare tuition fees and the average living costs in each city as the only costs of a high-quality university education. It's much more difficult to do so when you have to take into account financial aid and scholarship offers. While tuition, room and board are the main considerations of parents, there are a few out-of-pocket expenses that you, too, should keep in mind before sending your children off abroad.
Be aware, as overlooked expenses can start adding up the moment an international student steps off the plane! Read on to discover some of the hidden costs of studying abroad, so you can plan ahead.
'Cost of living' — An Umbrella Term
The problem with the phrase 'cost of living' is that it is a catch-all term. Charts that list out the average monthly household spending in a city may not include certain important elements that should count towards your budget. While they may be useful in your research, it doesn't hurt to list down each aspect of your planned spending!
It goes without saying that you should think about the fees that will be incurred from accommodation, utilities, food, drink, and transport. Will your child be staying in student halls, or private housing? Will food be catered for the duration of their studies, or will they need to cook for themselves? What's the main mode of transportation?
If your child is staying in private residences, do note that gas and electricity may be an extra cost outside of rent. If they will be cooking or eating out, be prepared to budget for the one-time expense of kitchen equipment — or the recurring costs of groceries and takeout. Spare some time to research bus and subway fares — a bicycle could turn out to be a more economical option!
One often unexpected cost of living in dorms: laundry. At £3.00 per wash, doing two loads per week, not to mention drying cycles, you're looking at £936 (around SGD $1685) over the course of three years.
Separate one-time and recurring costs with a list that you can come back to and keep adding to. Remember, when it comes to large, famously expensive cities, there's no expense too small to record.
Student Visas
According to the Henley Passport Index (HPI), the Singaporean passport ranks 2nd in the world, allowing visa-free access to 192 countries. The bad news? Most countries will still require a student seeking tertiary education to apply for a student visa. The good news? Mom and dad will have an easier time planning a visit.
Alongside the hefty price tag attached to a visa application (usually non-refundable), you may be required to pay an additional fee:
Student and Exchange Visitor I-901 (SEVIS) Fee – If studying in the US
Immigration Health Surcharge (IHS) – If studying in the UK
Overseas Student Health Cover (OSHC) – If studying in Australia
Visa centre service fees – If studying in China
Regardless of the cost, make sure you read the fine print before submitting a visa application, and prepare ahead of time if there are documents or interviews required!
Textbooks and Course Materials
At university, you can expect to have to spend on books and course materials — which will vary depending on your child's course. To keep costs down, make good use of the school's library and buy second-hand copies of textbooks whenever possible.
If your child decides to go paperless (or simply refuses to lug around heavy books), consider a subscription with an academic e-book platform such as Pearson+, Perlego, or Kortext.
Some courses, such as fashion design or the arts, may necessitate the purchase of additional materials. The cost of fabrics, paint brushes and paper can add up significantly over the duration of your programme, so be sure to add that to your budget!
Other areas of study, for example geography and civil engineering, may involve field trips and fieldwork. Do check if these direct study costs will be subsidised by the university of your choice or if you will need to pay for them.
Electronics and Electronic-Related Expenses
Before you place an order for a new, pricey laptop or mobile phone, ask yourself — is it truly needed? Remember, many well-funded and highly reputable universities provide student PCs and laptop loans across campus, so you can make the most of these free-to-use facilities. This can be especially helpful for students that need access to high computing capabilities and specialised software applications!
On the other hand, living in a new country likely equates to a new mobile plan. Consider your usage patterns and estimate how much data you'll need. Many international plans provide free calls (minutes) back home, but exceeding a certain amount will cost you a pretty penny. Do your research beforehand and use those minutes wisely!
International students will usually receive a free SIM card in their university welcome pack, so you can wait till you've settled into your new home before choosing a specific network provider. Alternatively, some networks can send a SIM card straight to your address in Singapore. It's worth checking out if you can't wait to get everything set up!
QS Quacquarelli Symonds provides a yearly ranking for the best student cities in the world, compiling and comparing more than 100 of the best study destinations for international students. Judged based on a variety of factors, including individual university rankings, employability and student satisfaction, it can be an excellent resource to refer to when deciding on where to study abroad.
Here is an explanation of some of the factors taken into account:
Livability score – a score that determines which locations around the world provide the best or the worst living conditions; based on the Economist Intelligence Unit (EIU) Global Livability Index
Safety score – a score augmented by data from the personal safety indicator of the Social Progress Index (country level), and EIU's Safe Cities Index; a global, policy benchmarking tool developed to measure urban safety
Employability – scores based on QS's annual survey of employers worldwide, in which recruiters are asked to identify the institutions that they believe produce the best graduates
Cost of living – a score based on the Mercer Cost of Living city rankings, which, considering general living expenses, gives an indication of how affordable a city is likely to be
Student experience score – a score based on over 95,000 students' ratings of their city, adjusted based on the proportion of international response
To learn more about the deciding factors in the QS Best Student Cities rankings, read their official methodology page.
After you've budgeted for all these hidden expenses, you may want to offset some of the cost with a part-time job during your studies — which can really help with discretionary expenditures. While you are typically not allowed to work over 20 hours per week on a student visa, most universities offer part-time positions on campus. Check with your institution; you might be able to pick up some extra cash as a Student Ambassador or Peer Mentor!
Use an Excel sheet to work out the estimated costs of your education before you commit to any offers. Good luck on your new journey abroad!
---
Financial Alliance is an independent financial advisory firm that provides its clients with sound and objective financial advice to protect and grow their wealth. Providing top-notch services to both corporations and individuals, Financial Alliance is a trusted brand in Singapore and has been navigating its clients' financial future for 20 years. For more information about Financial Alliance, click on the link.
Important: The information and opinions in this article are for general information purposes only. They should not be relied on as professional financial advice. Readers should seek independent financial advice that is customised to their specific financial objectives, situations & needs. This advertisement or publication has not been reviewed by the Monetary Authority of Singapore.
鑫盟理财是一间独立的理财顾问公司,它为客户提供可靠客观的财务建议以保障并增长客户的财富。鑫盟理财致力于为公司和个人提供一流的理财服务,在过去19年为客户引领财务未来,在新加坡是一个值得信赖的品牌。若想获得更多关于鑫盟理财的信息,请点击链接
重要提示:本文中的信息和意见仅供一般参考之用,不应做为专业的财务建议。读者应咨询根据自身的财务目标,情况和需求而度身定制的独立财务建议。本则广告或文章未经新加坡金融管理局审查。